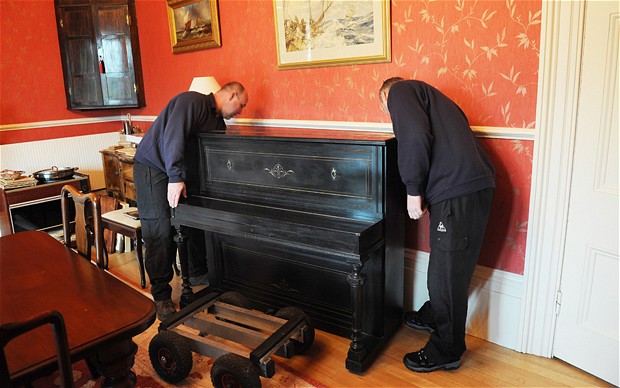 Why You Should Recycle Your Old Piano
A piano is a special investment that brings music, joy, and education to your home. When cared for, a piano can last generations and become a precious family heirloom. That's why it's especially sad when a piano has reached the end of its lifespan. But now that's it's just taking up space, it's time to say farewell.
There's just one (big) problem – pianos are extremely heavy and need and expert removal. You also need to find a place to dispose of your piano, and that can be tough. Most rubbish centres do not accept old pianos, and councils reject them for bulky waste collection.
Of course, it's sometimes possible to restore and revitalise an older piano. The Piano Removal Company is always happy to advise on tips and suggestions to prolong your piano's lifespan. But when the time comes to say goodbye, we're also here to remove and recycle your piano safely.
Three Reasons You Should Recycle Your Old Piano
There are plenty of reasons why you should recycle your old piano – here are our top three.
It's the easiest way to dispose of a piano – Give your local dump or recycling centre a call and ask them about disposing of your piano – you'll soon find out just how hard it is. Not only are pianos awkward, bulky, and heavy, it takes considerable manpower to break them down. You can stop searching in vain! It's a lot easier to have the experts at The Piano Removal Company swing by your home and take care of the entire process for you. From pick-up to thorough to recycling, it costs less and takes a lot less hassle to have us sort everything out for you.
It's easier on the environment – No one wants to contribute to the destruction of our planet. That's why so many people pride themselves on their in-home recycling bins and attempts to use less 'throwaway' packaging. So, when it comes time to say farewell to your piano, why not put the same principles into practice? We recycle 95% of the instrument – very little goes to waste. What little waste material is then woodchipped or metal smelted via a recycling centre.
Parts of your piano may get a second lease on life – Of course, it's always easier on the planet to reuse existing materials. We salvage all useable components and parts from your piano and ensure that they find good homes. You can smile and think fondly, knowing that parts of your piano are going on to help make beautiful music.
Recycling Your Old Piano is a Smart Choice
You don't have to spend ages searching for a disposal option for your old piano. Make a smart choice you can be proud of and give our expert team a call for a custom quote.