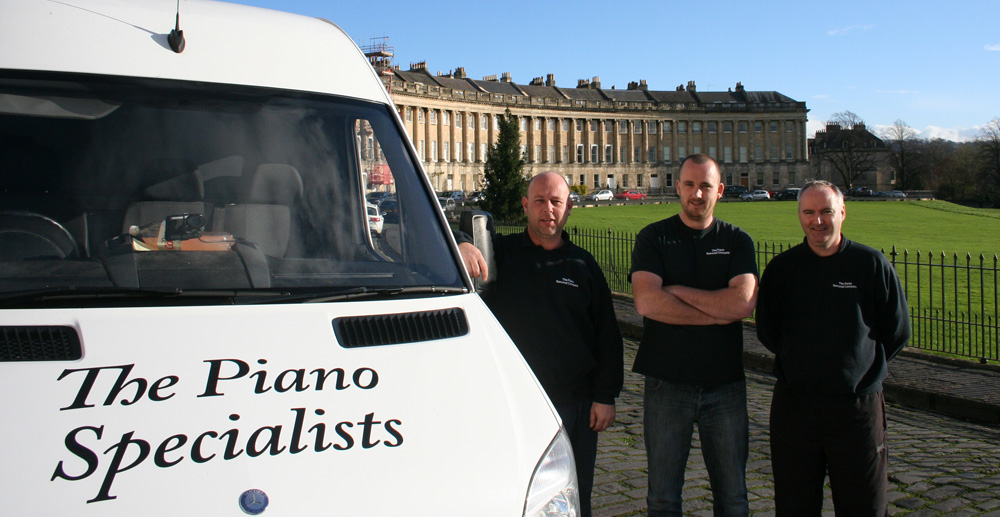 5 Reasons You Need a Specialist Piano Removal Service
When you are moving to a new house, there are loads of things to organise and sort.  The last thing you want to do is add anything extra to the mix.  But if you are the owner of a piano, then you need to consider a specialist piano removal service to help with this part of the move.
What is a piano removals service?
Let's say you are looking removals, Bristol, searching for the best companies to help you move house.  Many companies will offer to move 'large and bulky' items as part of the move and that's great.
But if you were to search 'piano removals Bristol' instead, you would see a different set of results.  Piano removal is a different part of the removals world to normal home removals and requires specialist knowledge and equipment.
Always look for clear information on piano removals to make sure you have a specialist.
Usually, they don't offer general removals but focus simply on the moving of pianos.  If you see general removals services as well, these aren't a specialist but just offer piano moving as part of their services.
Why you need a specialist piano removal service
1.  Experience with a tricky job
Top of the list of reasons why you need a company who work with piano removal all of the time is the experience they will have with this tricky job.  Moving a piano is about more than moving a large, heavy item – it is about understanding how the piano works and how this impacts the way it is moved.
2.  The right equipment
Another important reason for using a specialist is that they have the right equipment for the
Job; this includes ramps to help deal with stairs and dollies to allow the piano to be lifted and moved around without damaging it.  This also extends to the vehicles that are used which are different from normal removals vehicles and are designed to anchor the piano and ensure it doesn't move during transit.
3.  Comprehensive insurance
Because there's a lot of potential for things to go wrong, moving a piano means having comprehensive insurance for the task.  This is different from normal removal insurance and covers the different situations that can be faced with a piano removal.  It offers the customer a far higher level of protection than a normal removal policy.
4.  Great value for money
Moving home involves lots of different costs but a piano removal is always great value for money because it protects your precious instrument in such a comprehensive way.  So, while it may be another expense to add to the list, it is a worthwhile one.
5.  Piano storage options
The final reason to think about using a specialist for piano removal is that you may need to store the piano for a while before the move.  We offer piano storage as well as transport so if there's a delay between leaving one house and reaching the other, we can take care of your piano for you in our facility, so you don't need to worry about it.
Also visit our Bath Piano Shop by clicking here