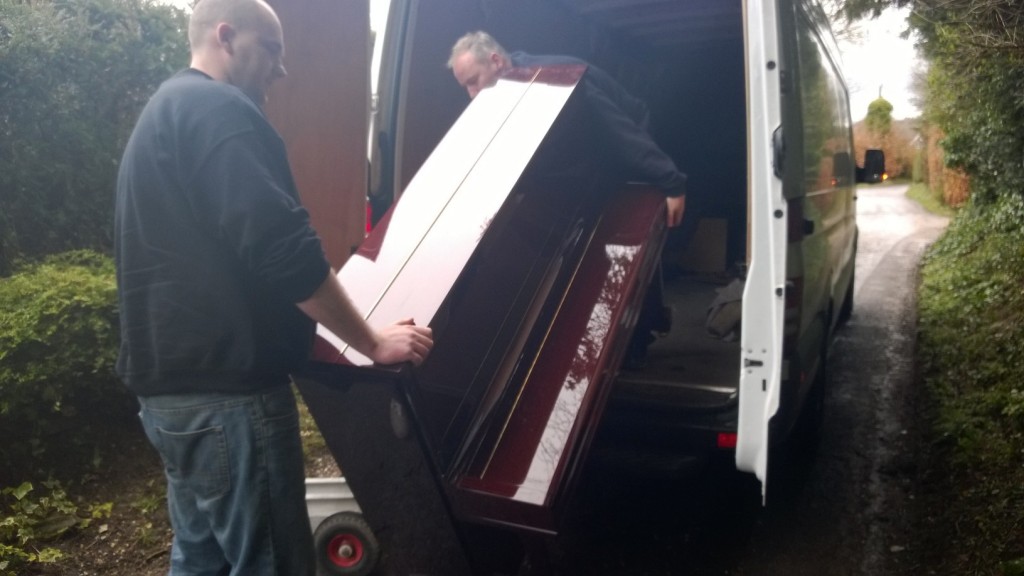 Moving The Impossible Pianos
Our removal team recently completed a job in Bristol that had been deemed impossible by another piano removal company. The job involved lifting an upright piano over a wall and then transporting it up a staircase. Obviously not the easiest job in the world, but impossible? not impossible if you are the Piano Removal Company!
If a piano can be installed you can rely on our expert team to safely get the job done. With over twenty years experience of moving pianos The Piano Removal Company are true professionals in the field and will take on the jobs others shy away from. In the past we have had to move pianos using scaffolding, removing windows and we have even lifted a grand piano from a super yacht using a crane. From Bechstein Grands to Yamaha upright pianos and everything in between, if it can be moved The Piano Removal Company will ensure your piano gets from A to B in the safest way possible. We will ensure the integrity of the piano and build quality are not compromised in any way and we will always do it with a smile. For more information why not give us a call on 01225 427961.