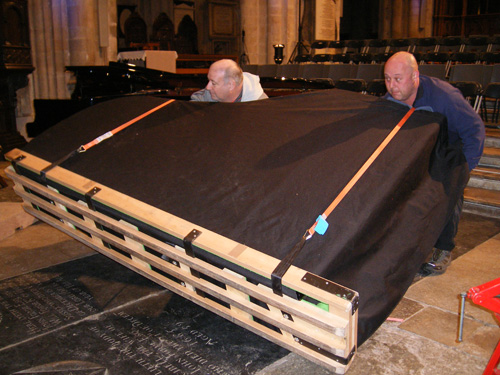 Grand Pianos Removals
Due to their size, it can be tricky to move grand pianos. However, at the Piano Removal Company we have decades of experience in transporting any size of pianos from all manner of situations.
Whether it's an antique Steinway grand piano that is up two flights of stairs in a listed home, or a beloved upright at the top of a block of flats, we are trained and skilled in ensuring that your piano arrives at its destination safely.
It is important to use a skilled piano mover, rather than a standard household moving company, since we have the correct equipment for these specialist removals, and we're aware of the correct ways to move your piano so that the many intricate inner workings don't get damaged.
We can move pianos anywhere in mainland UK. Call now for a competitive quote: 0117 322 6149